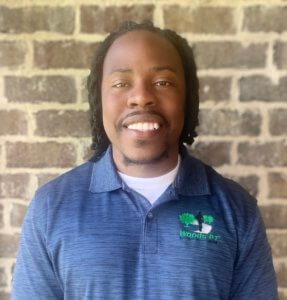 Name: LD Woods
Position: PT; PT Rep at Large
Clinic Location: Alabama State University/Woods PT; Montgomery, AL
Facebook: LD Woods
Twitter: @LDWoods or @pt_woods
LinkedIn: LaDarius Woods
Tell me a little bit about yourself.
"I am originally from Birmingham, but I've been living in Montgomery for the last nine years since I attended PT school at Alabama State. I recently completed my PhD in Adult Education from Auburn University. I've been married to my beautiful wife for the last 4 years and we have 2 precious girls, London and Lia."
Why PT?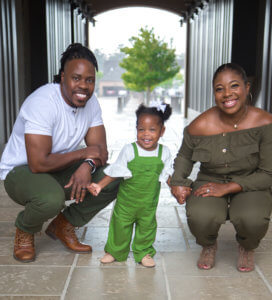 "Similar to so many other PTs' stories I was an athlete growing up, dealt with injuries and was treated by PTs who also doubled as athletic trainers. Ironically, I can still remember the PTs that treated me over the years, Lisa Altamirano, Alan Spooner, and Lydia Thurston (formally Futch). Just being around them in that setting convinced me that I wanted to do what they do, help people."
Most memorable moment as a PT professional.
"My most memorable moment as PT was starting my own business in 2016. Attempting to be an entrepreneur with only a few years of clinical experience was a big leap, but that leap has propelled me to the man and clinician I am today."
Tell me what inspires you.
"I am personally inspired by God first, family second, and self-third. I firmly believe that a foundation is necessary to build any amount of success and my faith is that foundation. From there, my goal is to ensure that my family does not fall into generational curses. Whether that be from abuse, financial struggles, or ignorance. Lastly, I've always been a self-starter, so just having this internal desire to learn more."
Tell me what you do for fun.
"Weight room and track. I love the weight room. I probably hit the gym 5-6x/week. COVID has put a slight damper on that, but the gym is my happy place. I also still love to hit the track. I just recently picked up me a new pair of track shoes from Academy, and it just feels good to put on my spikes and do a few 100m repeats."
Tell me something only a few people know.
"At one point in my life, I was labeled the fastest kid in America and I was invited to the World Junior Olympics. Unfortunately, this was in 2000 when the Olympics were in Australia and my mom didn't want to me traveling that far alone."
Advice to the profession.
"Enjoy every day like it's your last. We only have a finite amount of time on this earth and with everything that is happening in society from COVID-19 to social injustices, I think everyone just needs to take a moment to appreciate life and strive to help at least one person a day. I think as long as everyone can commit to helping one person a day, then the profession and society will be better off."