Lesley Parrish, PT, DPT
Board-Certified Clinical Specialist in Sports Physical Therapy
Fellow, American Academy of Orthopaedic Manual Therapists
Newly Elected APTA Alabama Delegate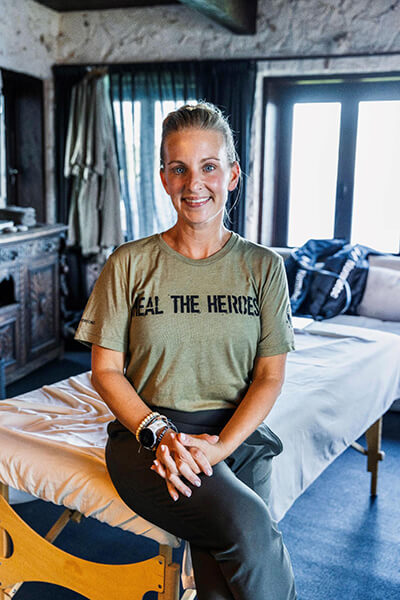 Lesley Parrish brings over two decades of clinical expertise to the realm of orthopedic and sports physical therapy, specializing in personalized motion analysis, injury prevention, and sports-specific rehabilitation. Currently serving as a dedicated physical therapist for the Troy University Trojans, she collaborates with renowned institutions like Andrews Sports Medicine and Orthopedic Center and the Hughston Clinic on research and treatment development. In addition, she finds fulfillment as an assistant professor with Faulkner University's Doctor of Physical Therapy Program.
Dr. Parrish's research focus lies in advancing movement assessment and injury prevention through wearable technology, particularly in facilitating the return to high-level functional activity. A fervent advocate for innovative technologies, she consults with tech companies specializing in wearable inertial measurement devices for human movement pattern assessments. Her passion extends to developing biomechanical models for non-traditional athletes, including performance and combat athletes.
In her academic journey, Dr. Parrish has previously served as adjunct faculty for Troy University and Lipscomb University. She has been featured on ESPN and in Sports Illustrated, representing her profession with honor. Holding a Bachelor's degree from The University of Alabama and a Doctorate in Physical Therapy from Belmont University, she has been awarded certifications in Dry Needling, IASTM, concussion therapy, extremity and spinal manipulation therapy, and is ABPTS board certified in sports physical therapy. Additionally, she is a Fellow of the American Academy of Orthopedic Manual Therapists and is actively pursuing a Ph.D. in Health Sciences.
Beyond her clinical and academic roles, Dr. Parrish proudly serves as a consultant for the U.S. Military Veteran-owned non-profit organization, Aerial Recovery Group, an organization, committed to healing veterans, preventing human trafficking, and providing disaster relief. Located in Troy, Alabama, she continues to make a positive impact on countless lives by restoring individuals to their desired level of functionality.