Kendell Jno-Finn, PT, DPT
Newly Elected APTA Alabama Delegate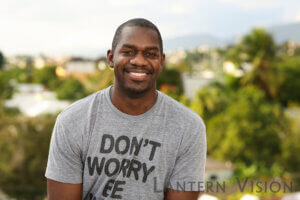 Kendell was born in Dominica, West Indies and came to Birmingham from St. Croix in 1999 to attend Samford University. While at Samford, Kendell was a member of the Track and Field Team and earned a Bachelor's in Education with a concentration in Exercise Science. He then attended The University of Alabama in Birmingham (UAB) and received his Doctorate in Physical Therapy in 2007.
Kendell founded M3 Endeavors in 2015, a performance venture, and in 2018, expanded the company to include physical therapy and services. M3 Performance and Physical Therapy now operates across a few platforms in the Birmingham area.
In the clinic, his specialties include injury prevention, Pilates, sports performance, post-operative rehabilitation, neurological dysfunctions, and manual strategies to improve movement dysfunctions. Kendell has a passion for evaluating movement in those who desire to live active lives and developing programs to improve their skill and performance. When not in the clinic, you can find him on the golf course or developing new recipes in the kitchen.
Kendell's community involvement has included mentoring students at Cornerstone School of Alabama and working with the Central Alabama Caribbean American Organization (CACAO), APTA Alabama, a Chapter of the American Physical Therapy Association and APTA Private Practice, Section of the American Physical Therapy Association, Samford University, the University of Alabama at Birmingham (Department of Physical Therapy) and Learning Excellence Through Tennis (LETT).